Burnham Market
A rather amazing experience to take part in some canon netting
sponsored by the
Institute of Estuarine & Coastal Studies
Led by
Matthew Stone
with an accompanying cast of some very experienced Canon Netters, ringers, local landowners and others.
A brilliant two days.
Thank you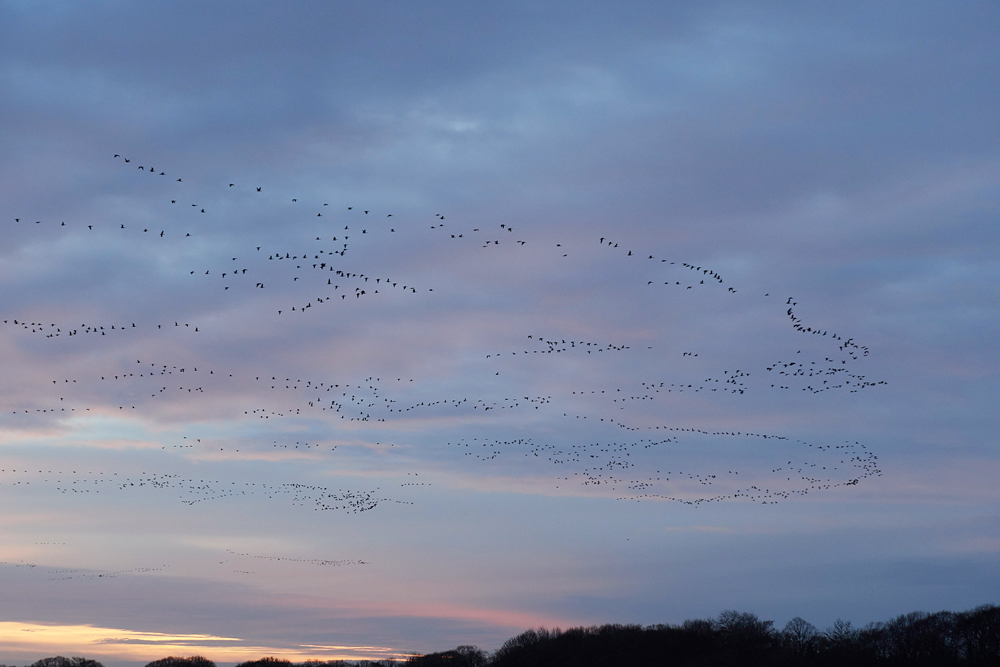 Pinkfeet coming in from the Holkham roost.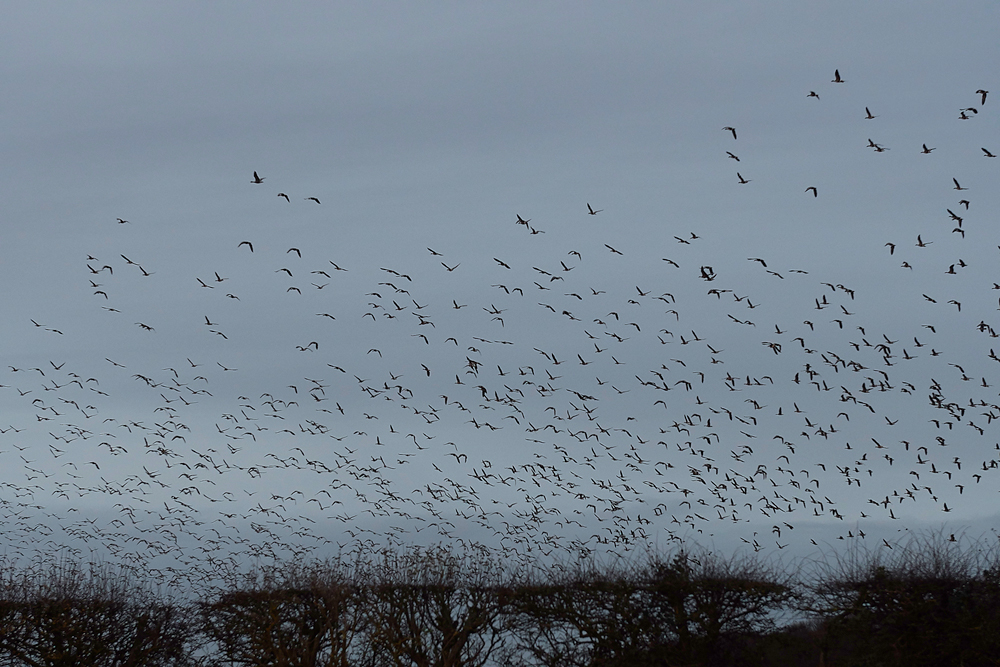 About 3000 geese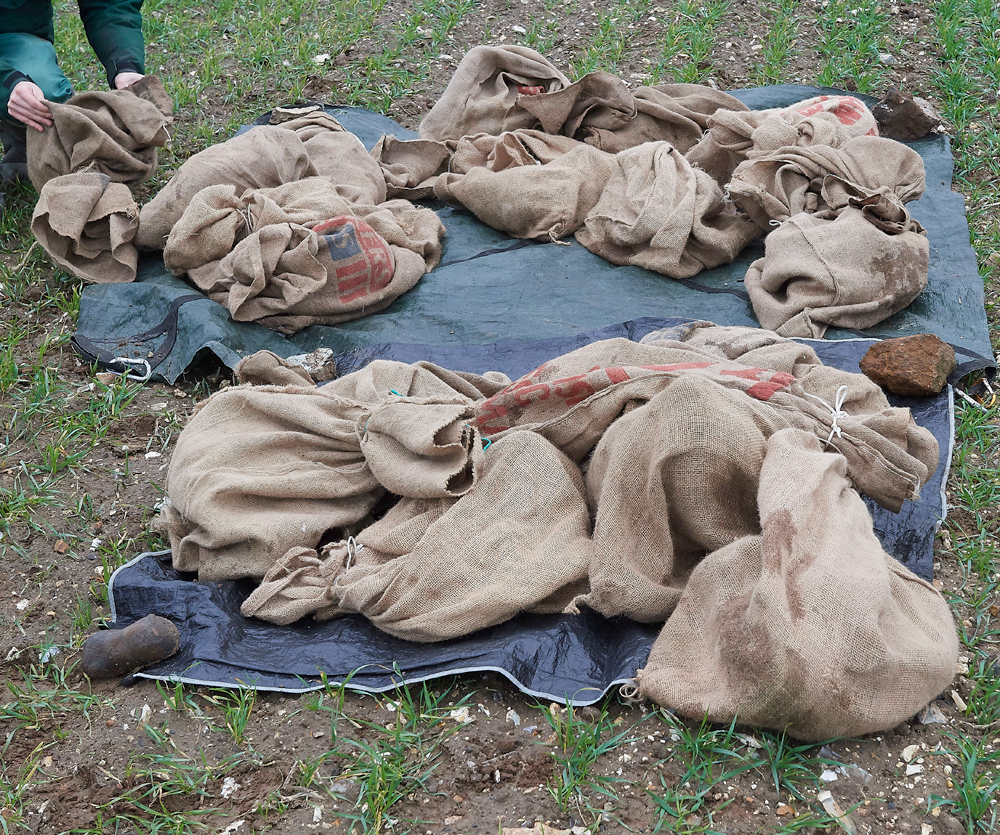 Giant bird bags AKA Sacks tied securely (Ah) at the top to prevent geese from breaking out.




Colour leg rings and radio trackers for nine of the geese.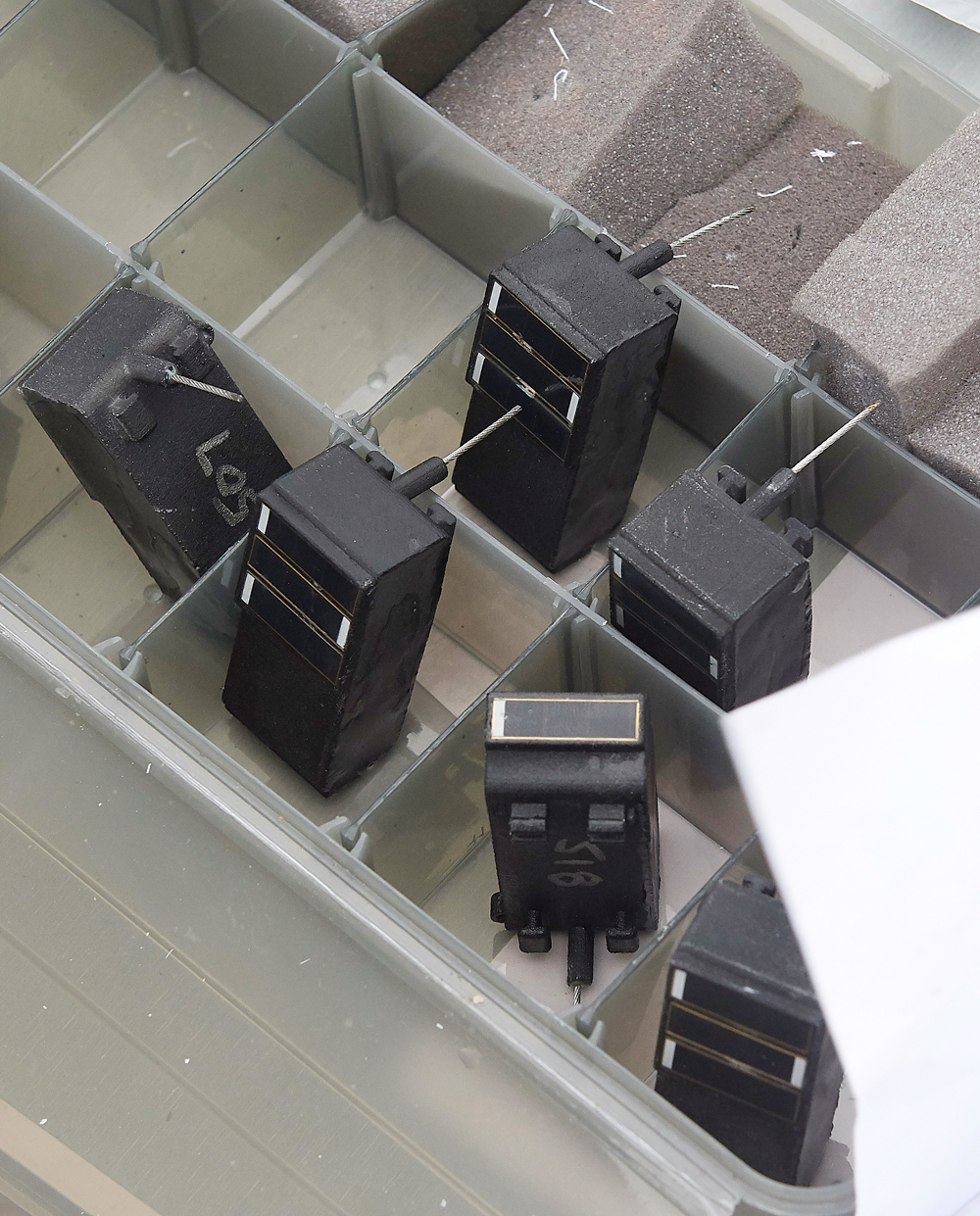 Solar powered trackers that should give information for at least two years and possibly longer.



Coded neck rings for the other birds.




Each bird is a fitted with a BTO metal ring. This is the first part 'squeeze' of a three part 'squeeze' for closing this size of ring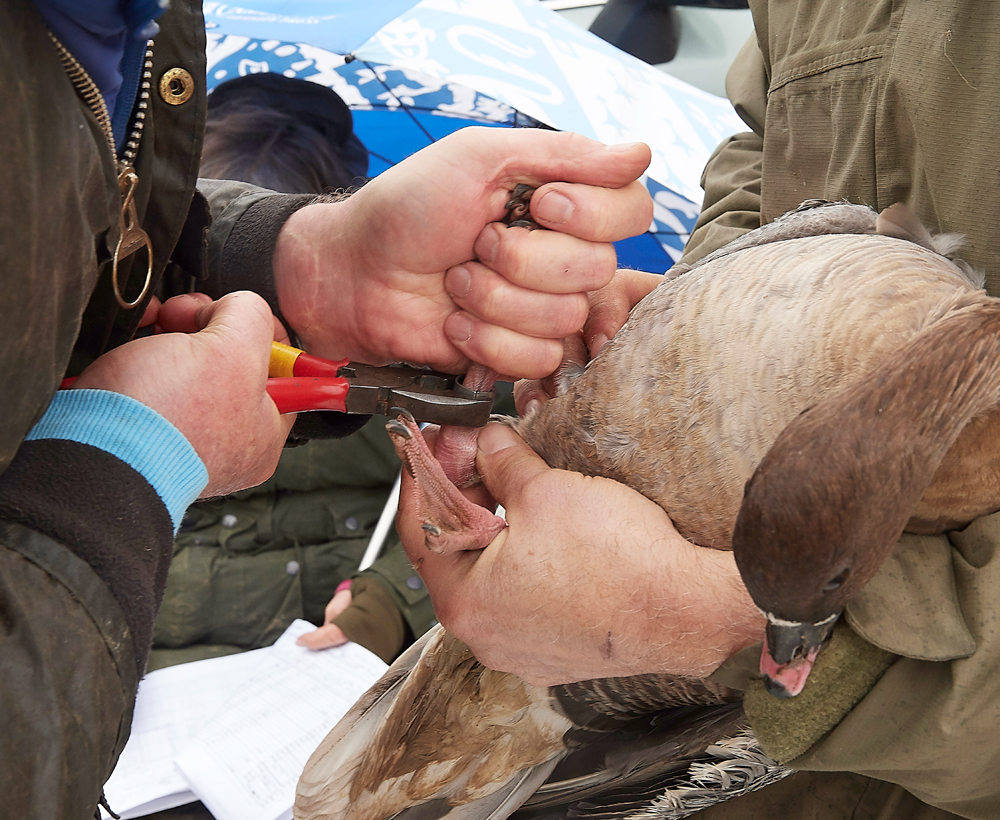 The second 'squeeze'
Notice the pliers are now in a different position.

Biometrics are then taken.




Back of the head to the tip of the bill.
and
the
wing length




Making sure the wing join butts up against the stock of the metal rule and the wing is gently straightened along the rule to achieve a standard result.

Notice there is no gap in the metal ring.

The third part of the process is to create the D shape to the ring and make each side butts perfectly.

There are several things to look at to help with ageing.




The depth of colour of the bill also gives help with ageing.

This is a deep pink, which means it is probably an adult.

Whereas the one below is much lighter and is probably a juvenile.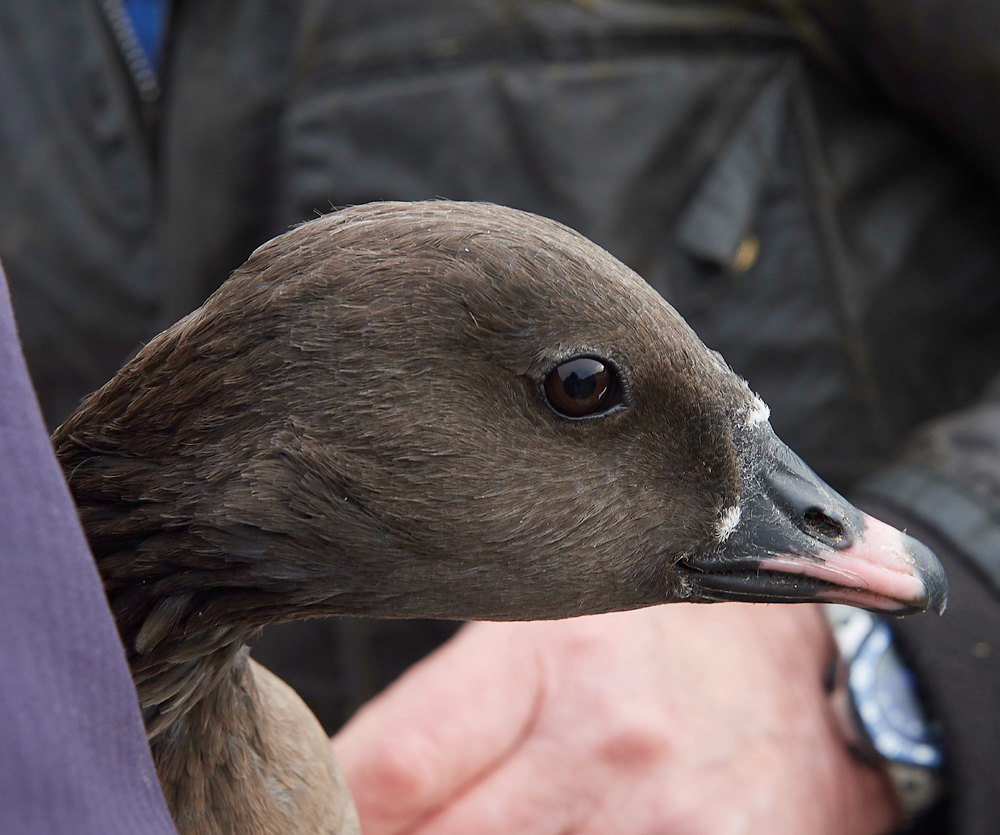 Looking at the wing feathers also helps with ageing. (Please excuse any inaccuracies here from me)




Overall grey




The coverts are very rounded and off white. A juvenile?




Good strong white bars but there are still some brown rounded feathers in the coverts. Is this a 5?




Seems to give an overall grey appearance to the wing and the primaries and broad. An adult?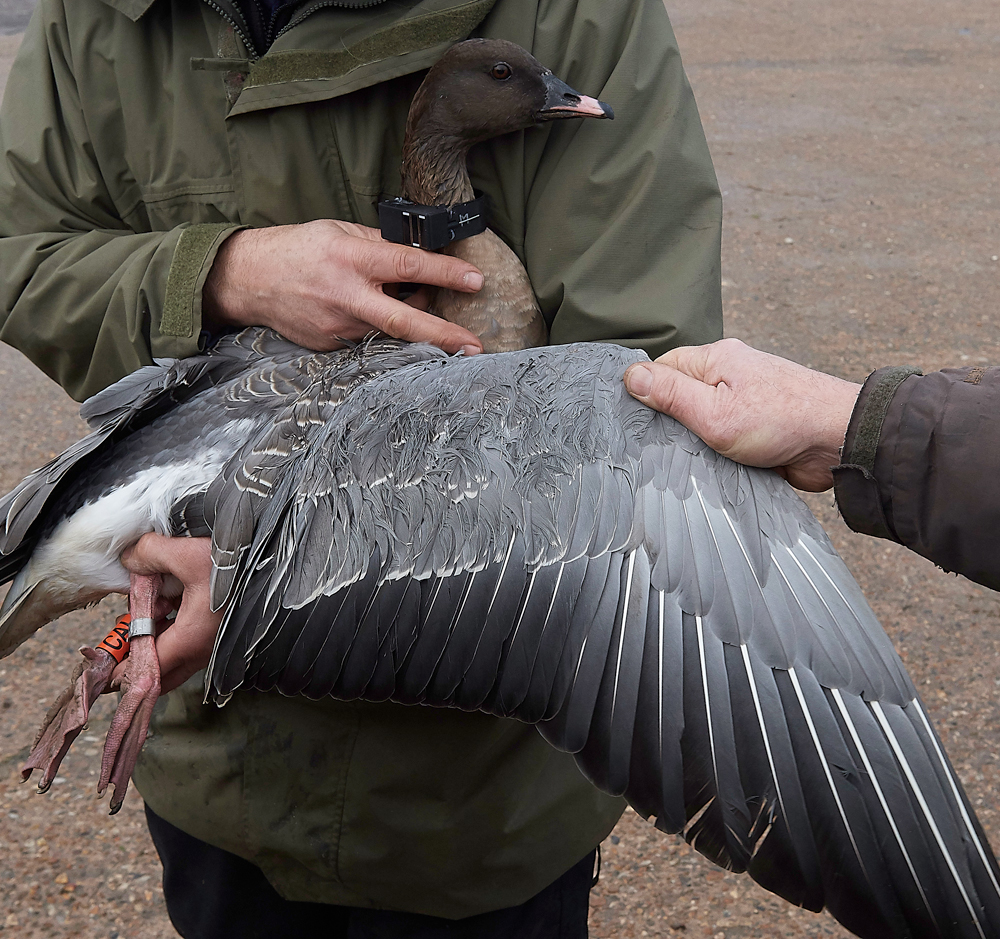 Seems to give an overall grey appearance to the wing and the primaries and broad. An adult?




A distinctly juvenile feel to this bird. Particularly the different age coverts.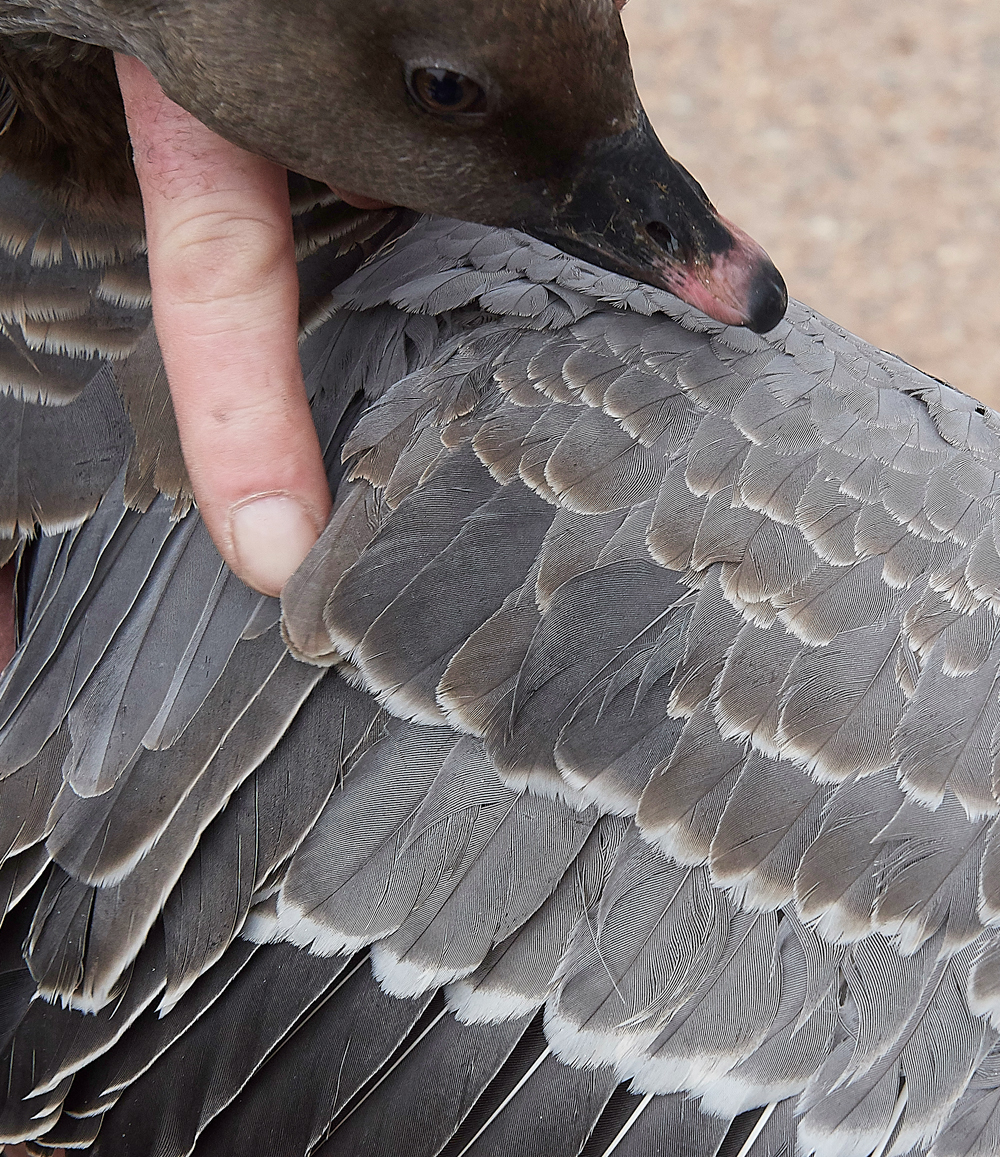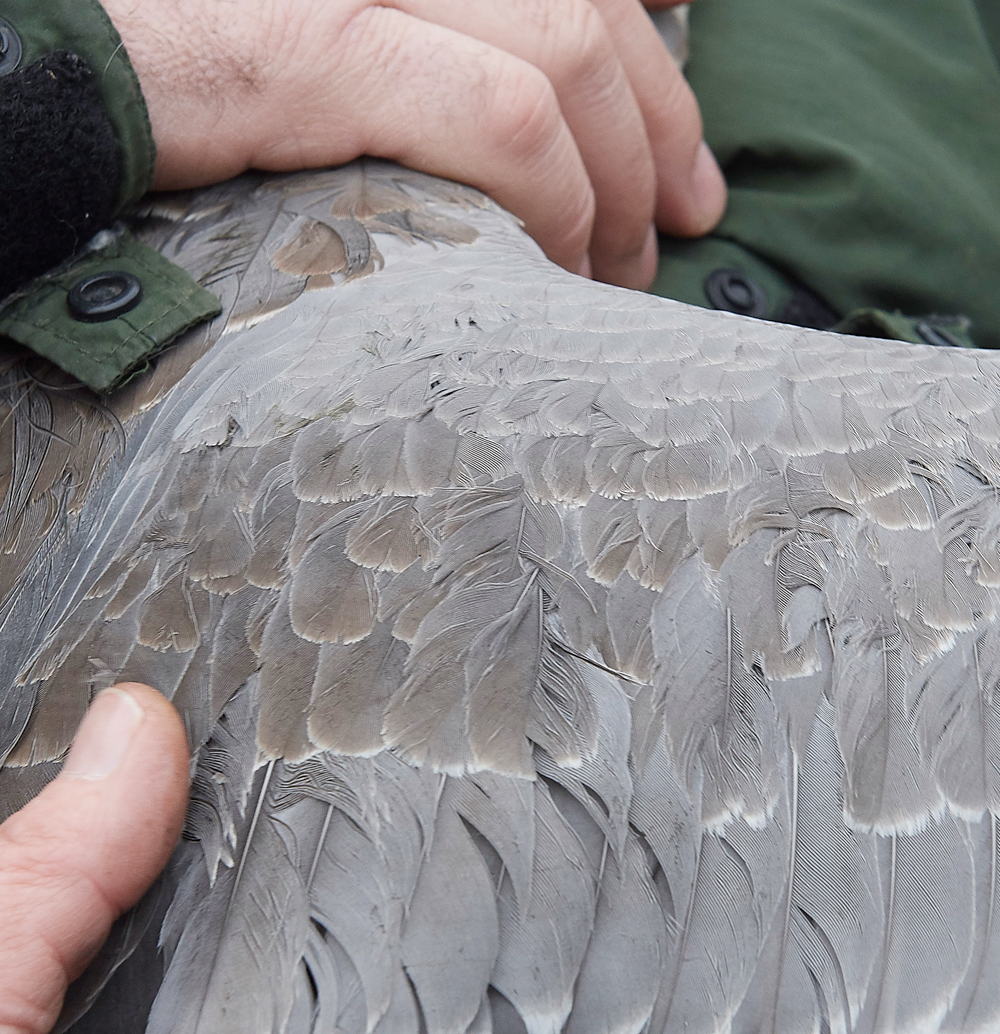 Again very rounded off white coverts. Juvenile?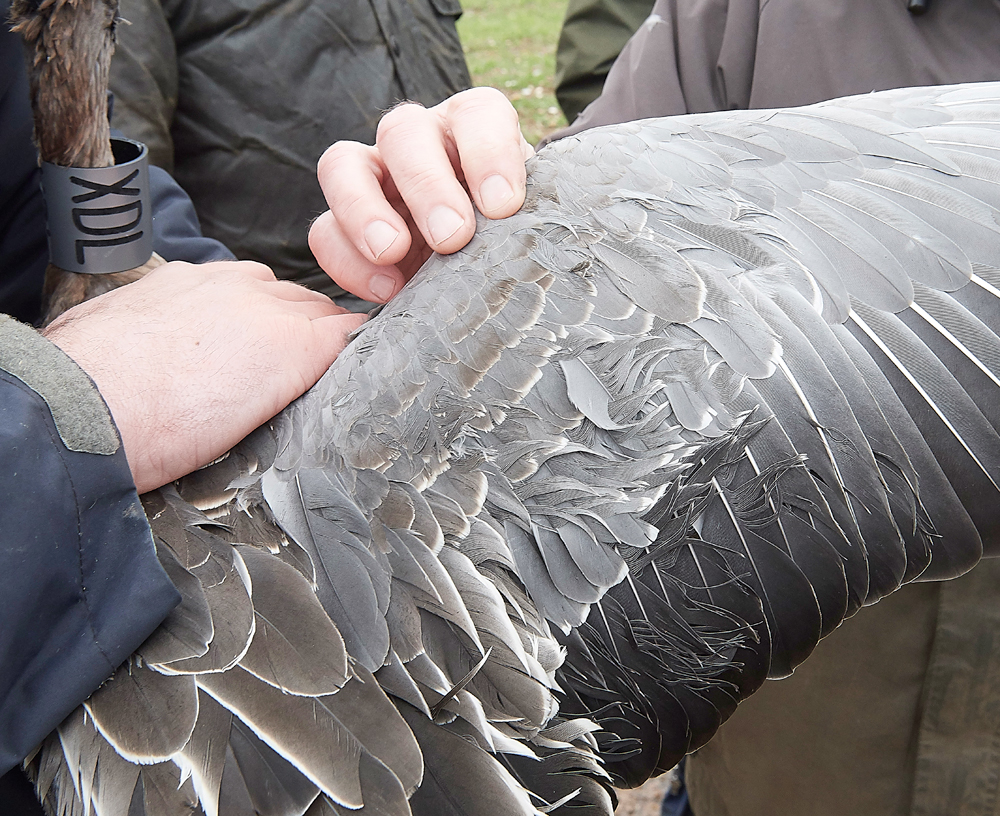 Tail feathers can help with ageing.

Very tatty worn juvenile feathers. Light grey and lots of brown fringing.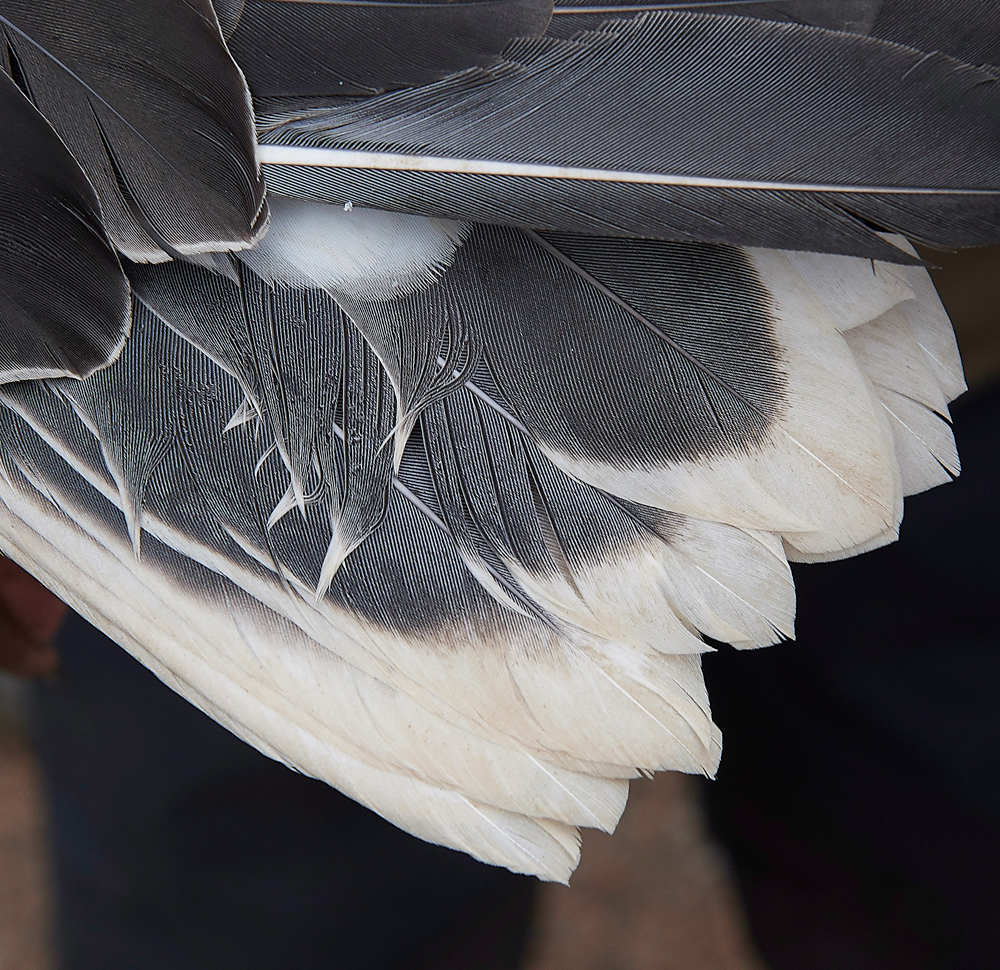 Much more solid grey with little wear of the adults.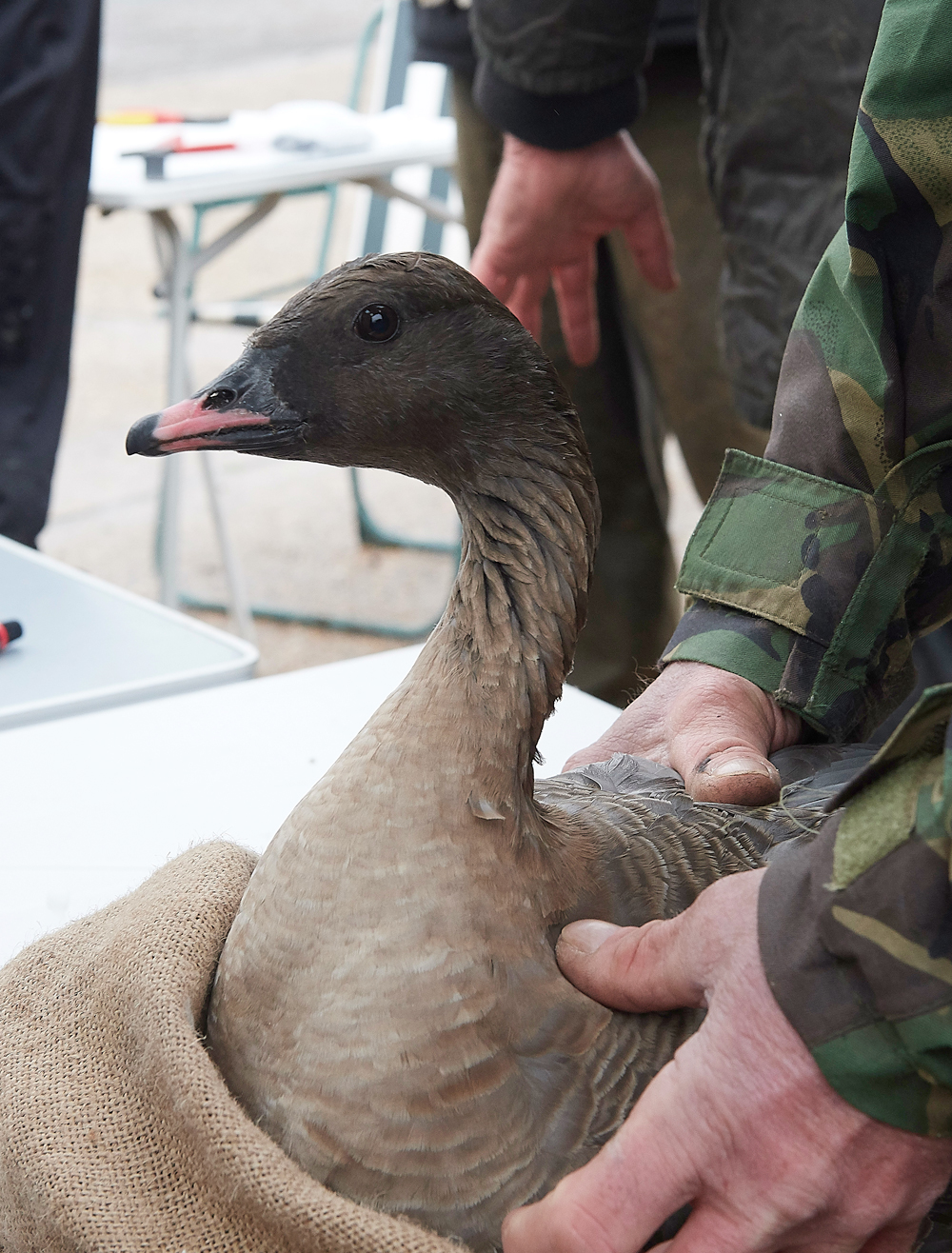 Absolute beauty




Fitting the tracker needs araldite to firmly hold it in place.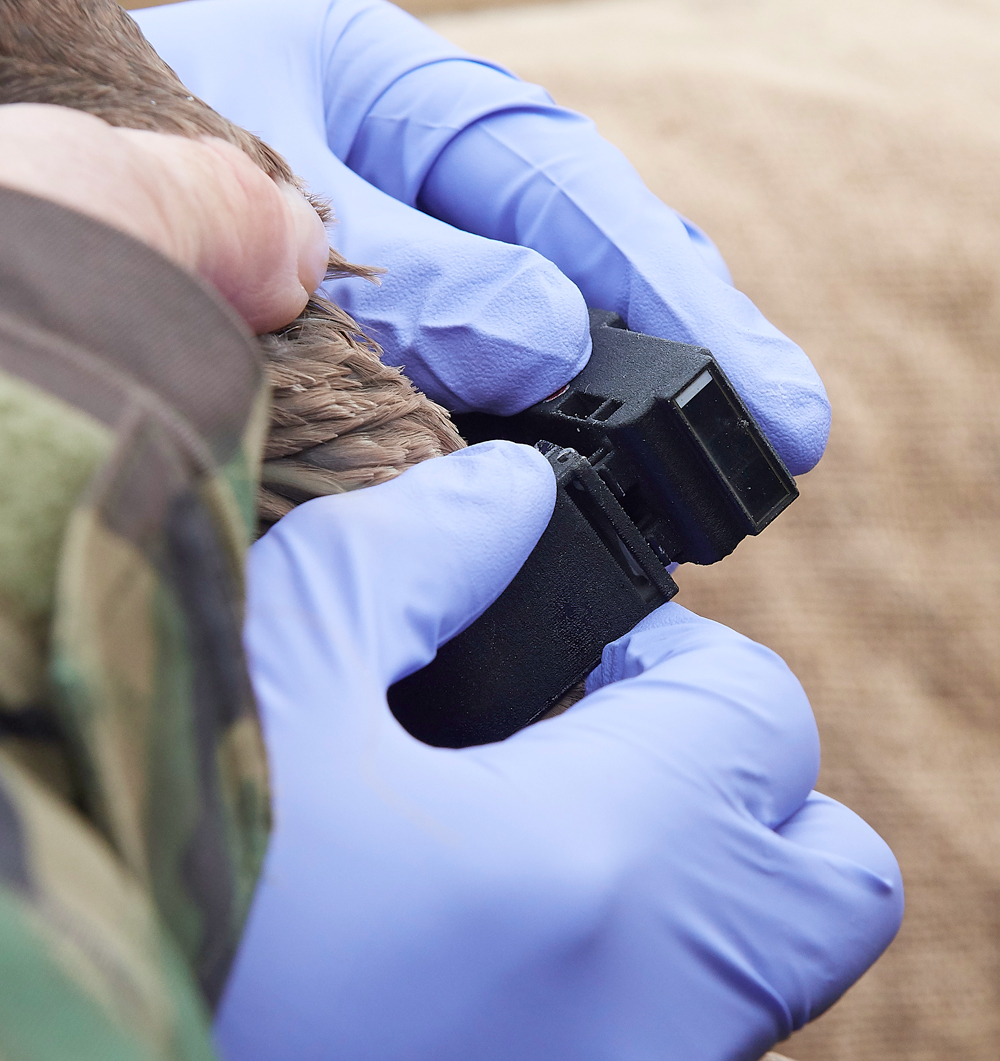 The tracker is clipped around the birds neck.




Then a cable tie is also added to ensure the tracker stays on.




Solar powered tracker.

Each tracker is about £800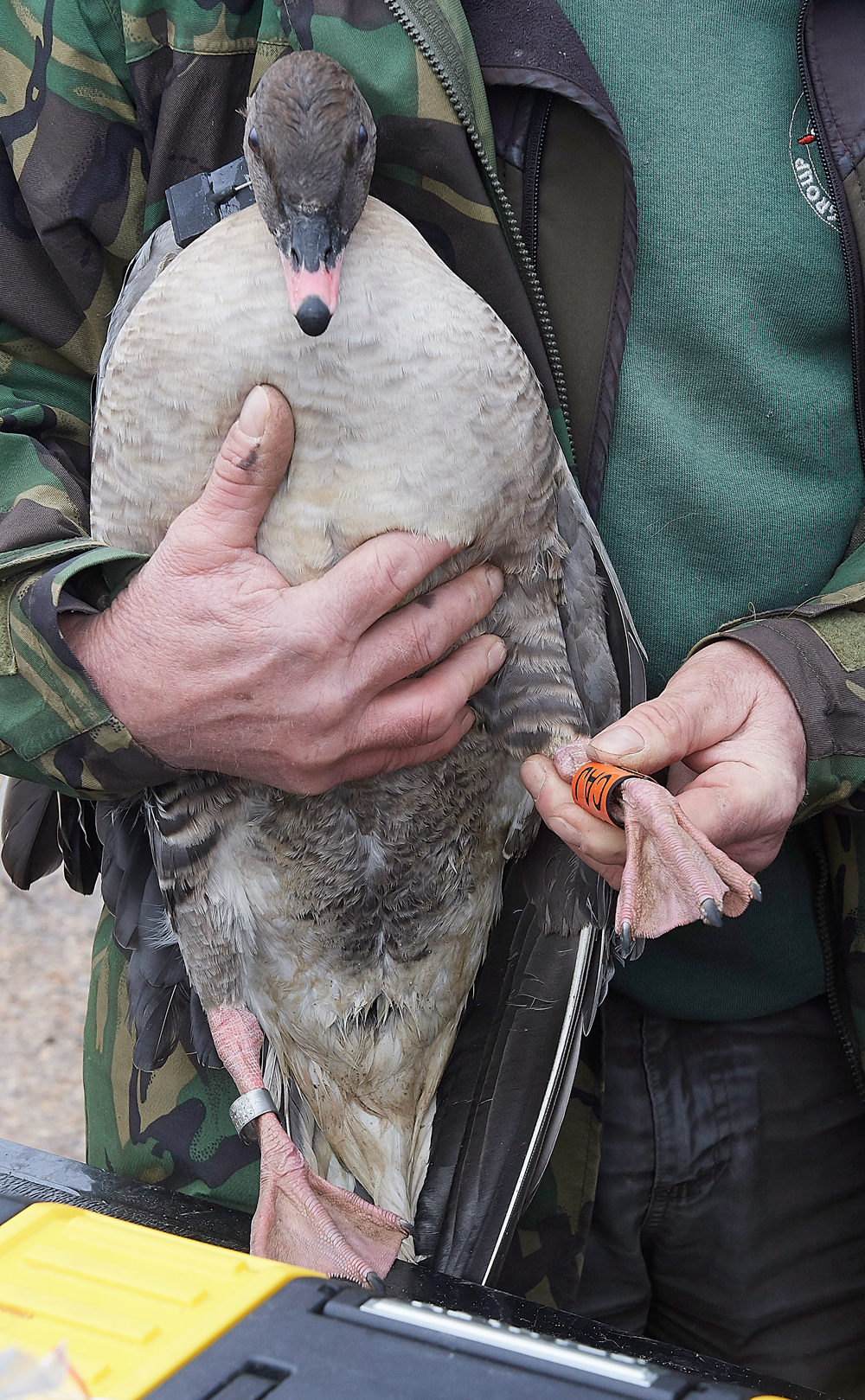 Finally the colour ring is added to the birds fitted with trackers.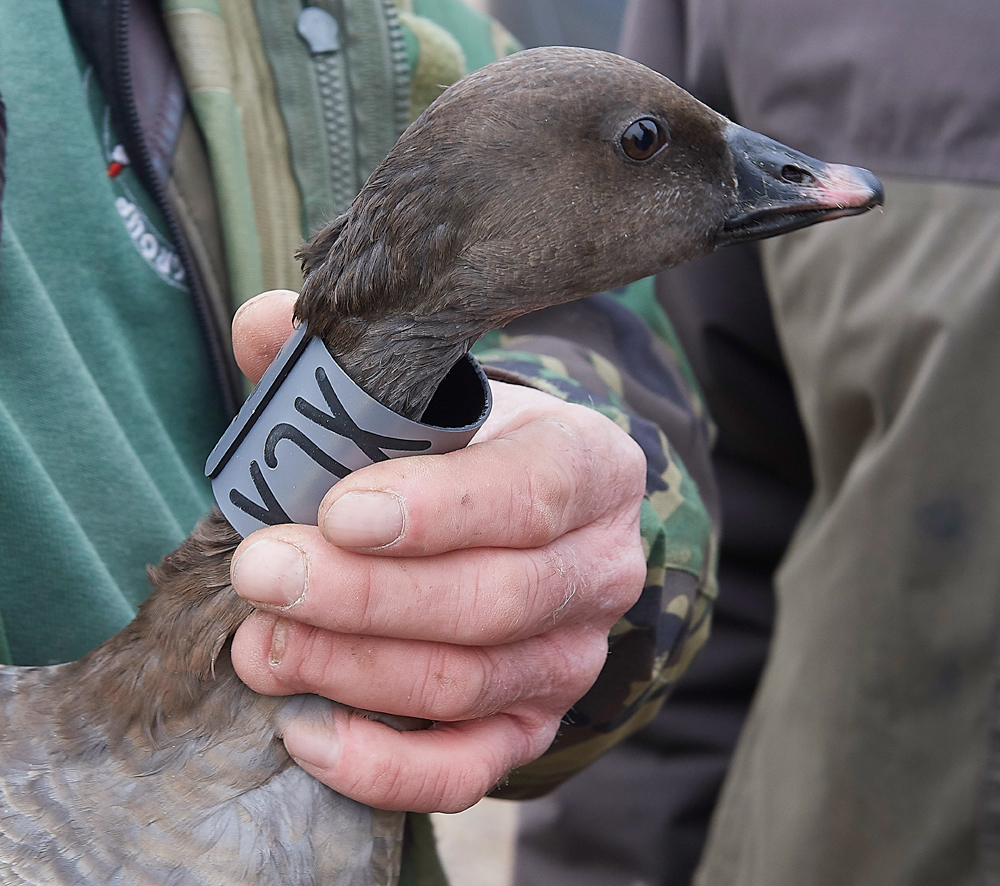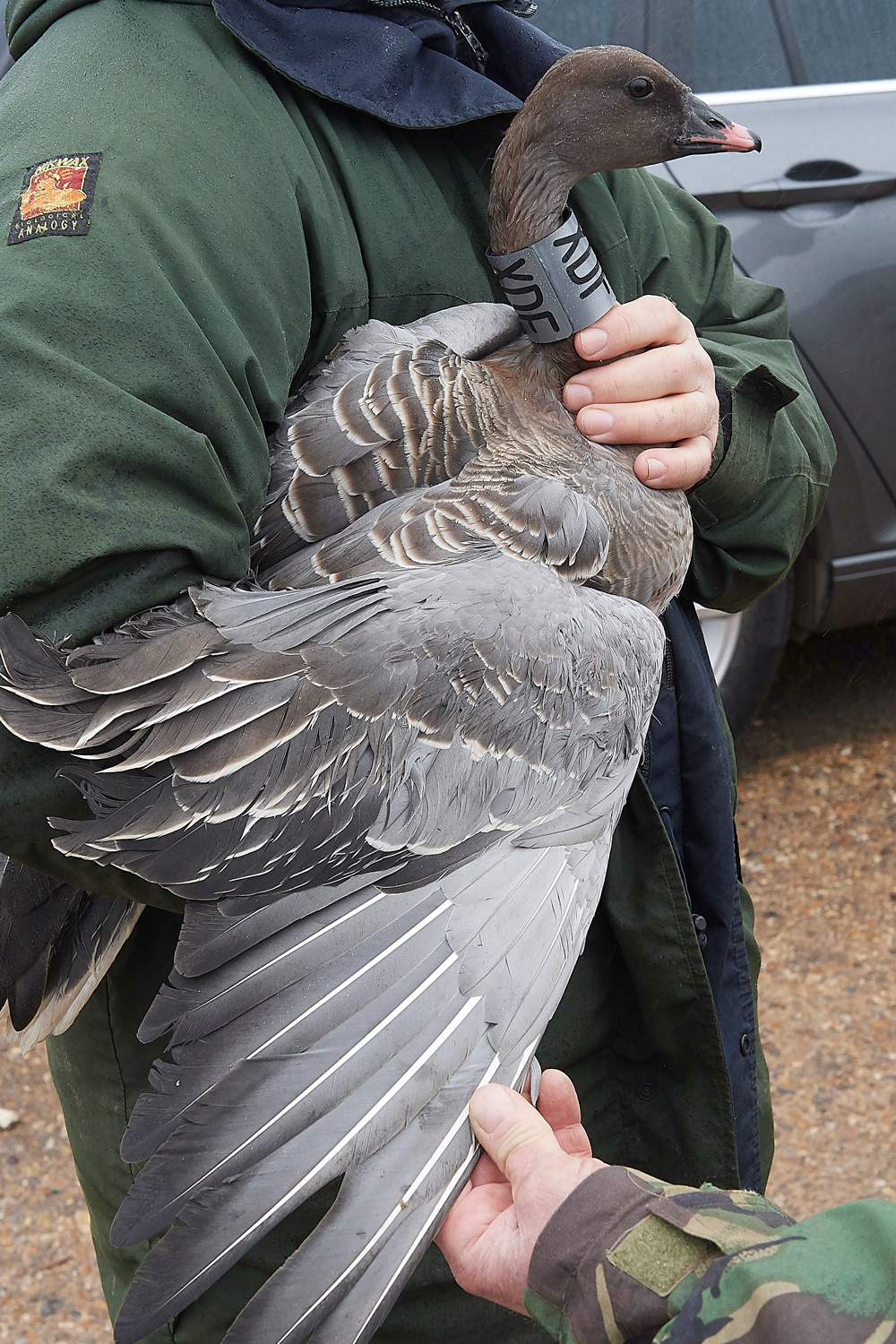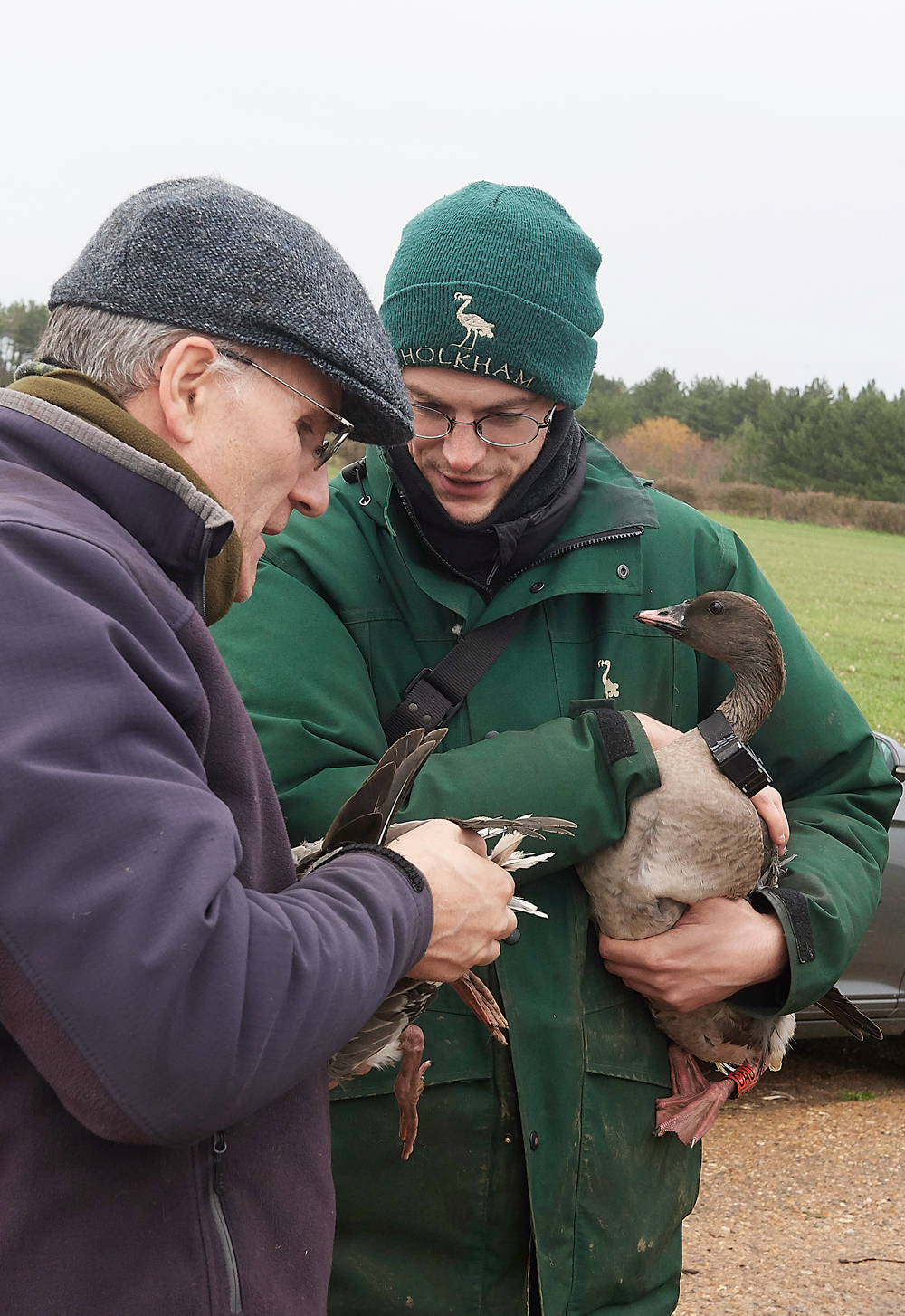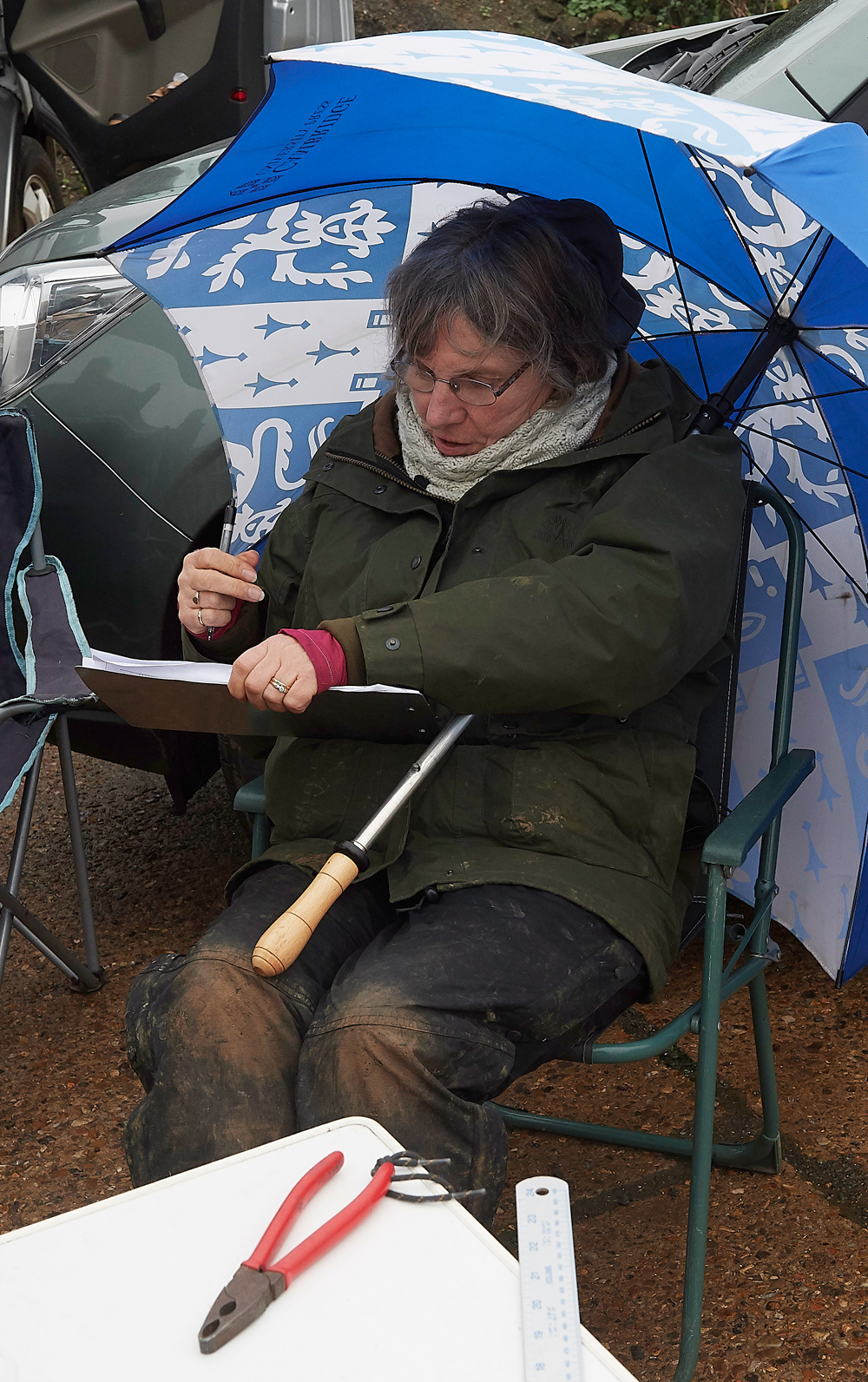 The venerable and indispensable scribe.




Something like 160 years experience between them.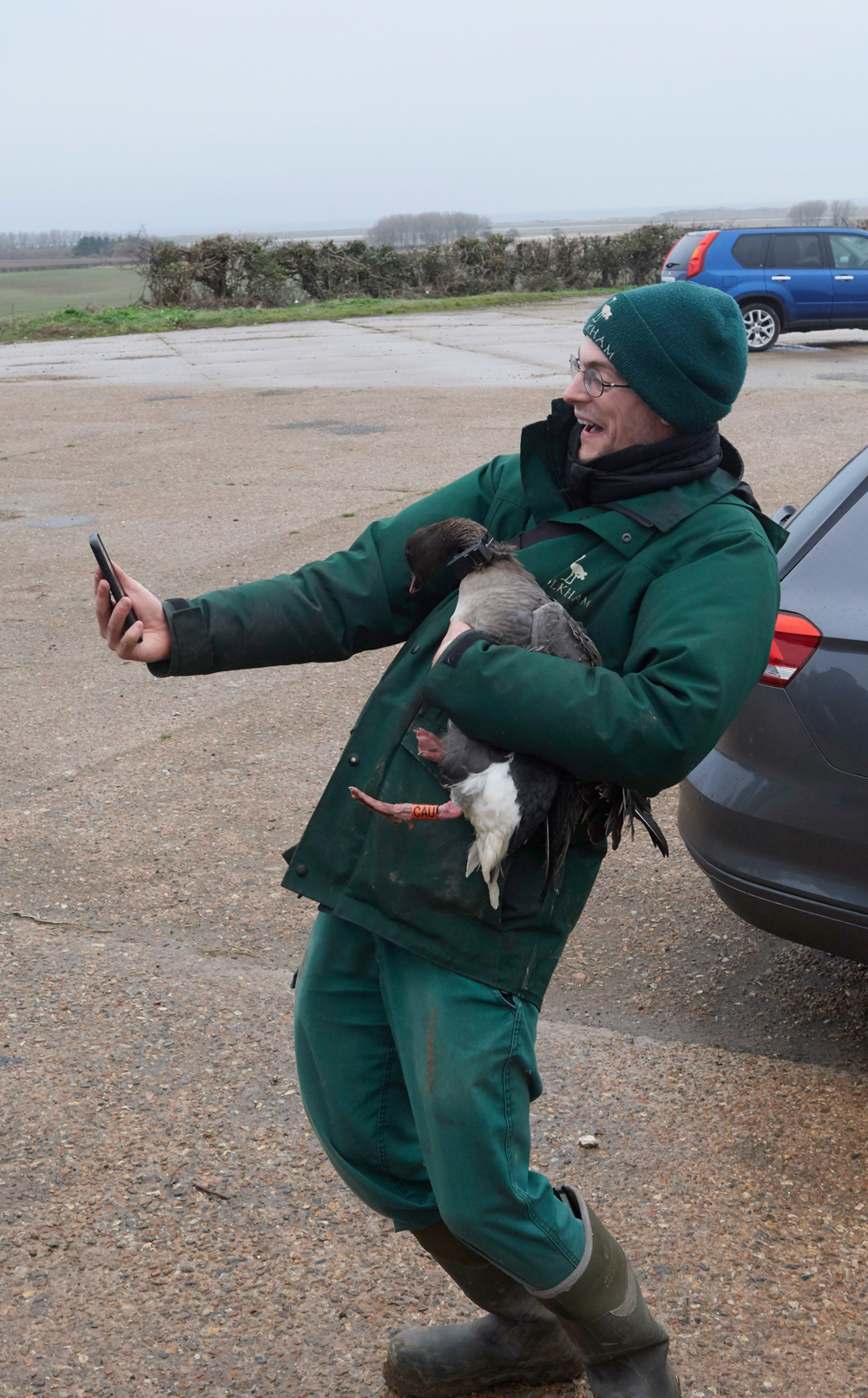 The ultimate selfie.




Variable amount of white on the face of some of the birds.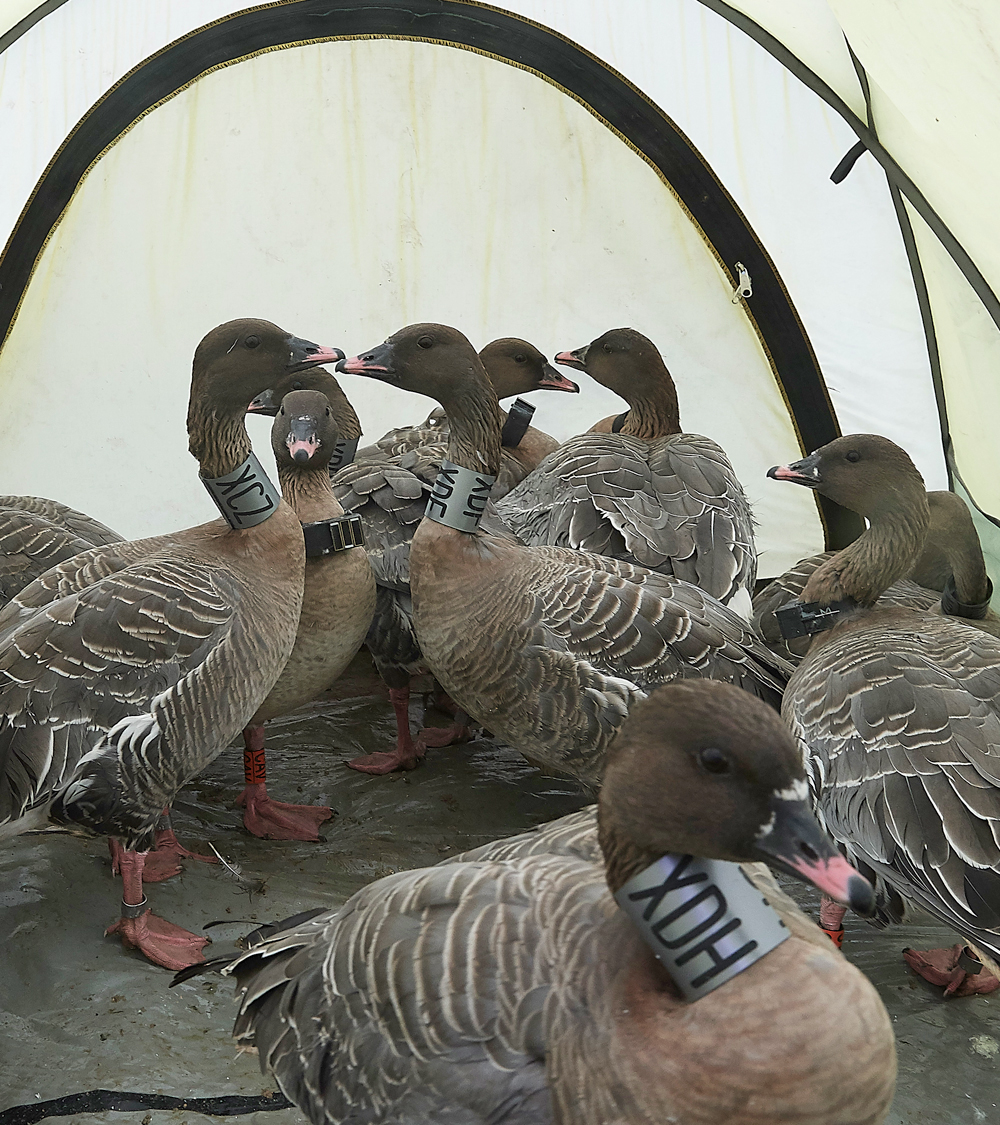 After processing the birds are kept in a keeping tent and then released together after a ten minute rest period.